TORTURE TEST:
SPECS:
Endlink Width: 18mm

Bracelet Material: 316L Stainless steel

Coating: IP Coated, Rated over 980HV on Vickers Hardness Test

Coating Colors: Only Silver and Black parts are super-hard coated. Gold and Rose Gold are not.
COMPATIBILITY:
SKXMOD Modding Kits for Casio AE1200/1300

Most watch with 18mm lug width
MEASUREMENT: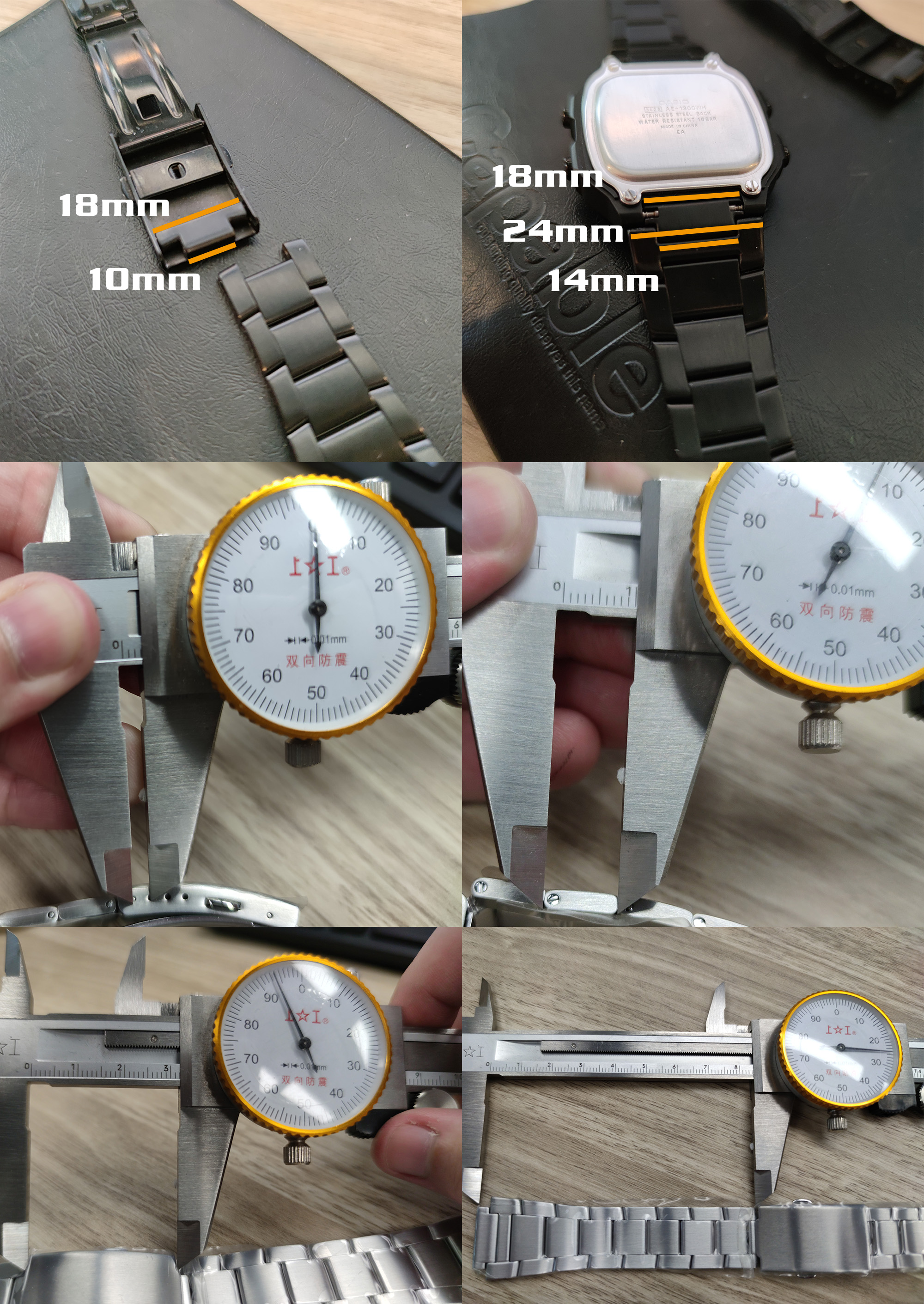 On our modding kit for AE1200 and 1300, case's lug to lug length is 45mm.
Bands on each side of the bracelet measure the length of 84mm. And the clasp cover itself is 32mm.
That makes the maximum wrist circumference 230mm to 240mm.
With 10 removable links, there are 2 have to stay connected with the clasp.
And each micro adjustment being 3mm.
Therefore, minimum wrist circumference would be 100mm or less.
However, extra links can always be purchased if requested.
Attentions:
For full kit/set: Case and bracelet.
Please purchase them separately through the menu.
(Necessary tools and parts are included in the packaging)