How to track parcels as accurate as it can be?
1. First, go to your order status page and acquire the tracking number we filled in.
(This page can be accessed through either order confirmation/shipping fulfillment Email)
(If cannot be found, please check spam folder or contact customer service)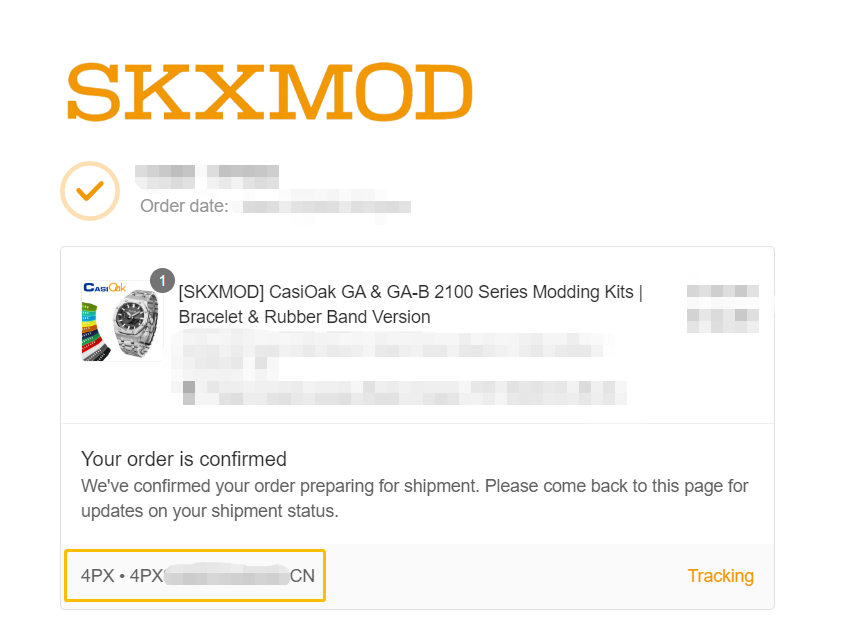 2. Use the exact tracking number to acquire international one at parcelsapp.com. Which is the only recognizable code for further tracking with your local relaying post service. (Reference format here only represents Belgium, please choose accordingly in different situation.)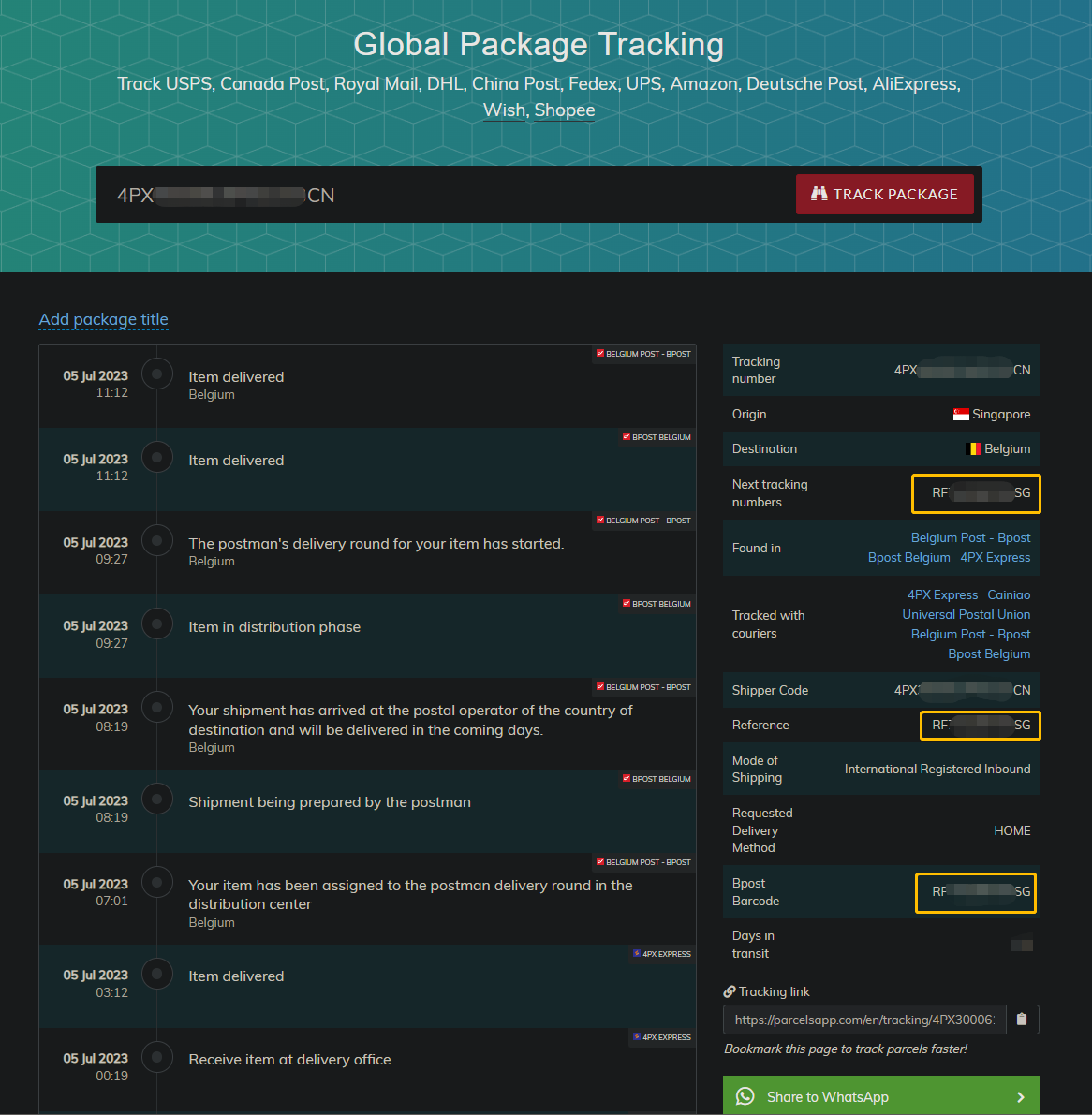 3. A direct portal to the local post website of your parcel's status can also be found under the same page of results. (If not presented with a direct portal. Then please look for your national/regional post website. And use the converted international tracking number on such website.)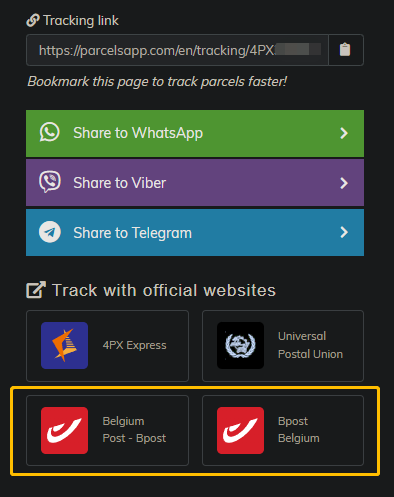 Note that there usually will be time limit as well to pay for import fees or tax.
Or having customs/post office kept the parcel for recipient if not collected.
Please keep attention to shipping and finish all procedures ASAP.
Therefore we are not responsible for consequential compensation.
Due to your non-disclosure, no-reaction on parcel's retrieval.