How to track parcels as accurate as it can be?
1. First, go to your order status page and acquire the tracking number we filled in.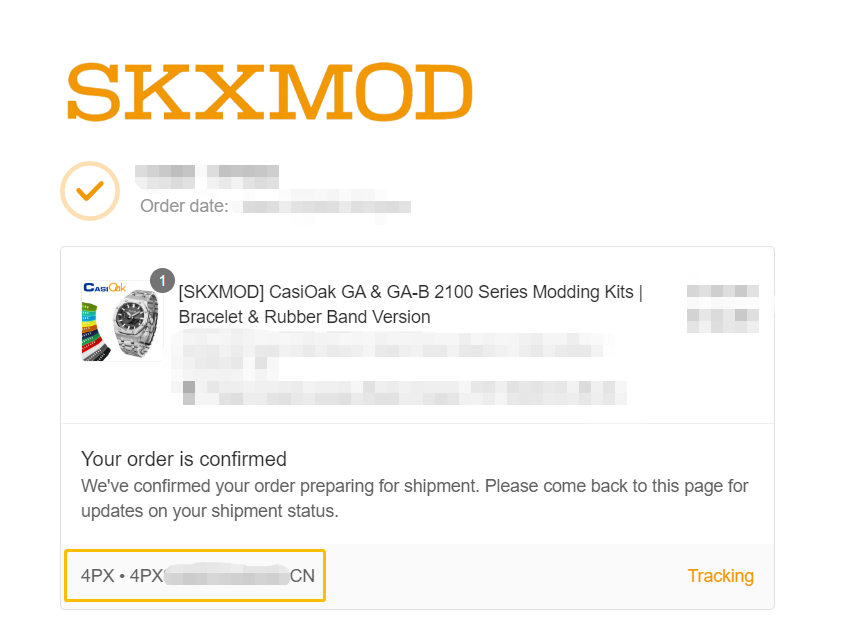 2. Use the exact tracking number to acquire international one at parcelsapp.com. Which is the only recognizable code for further tracking with your local relaying post service. (Reference format here only represents Belgium, please choose accordingly in different situation.)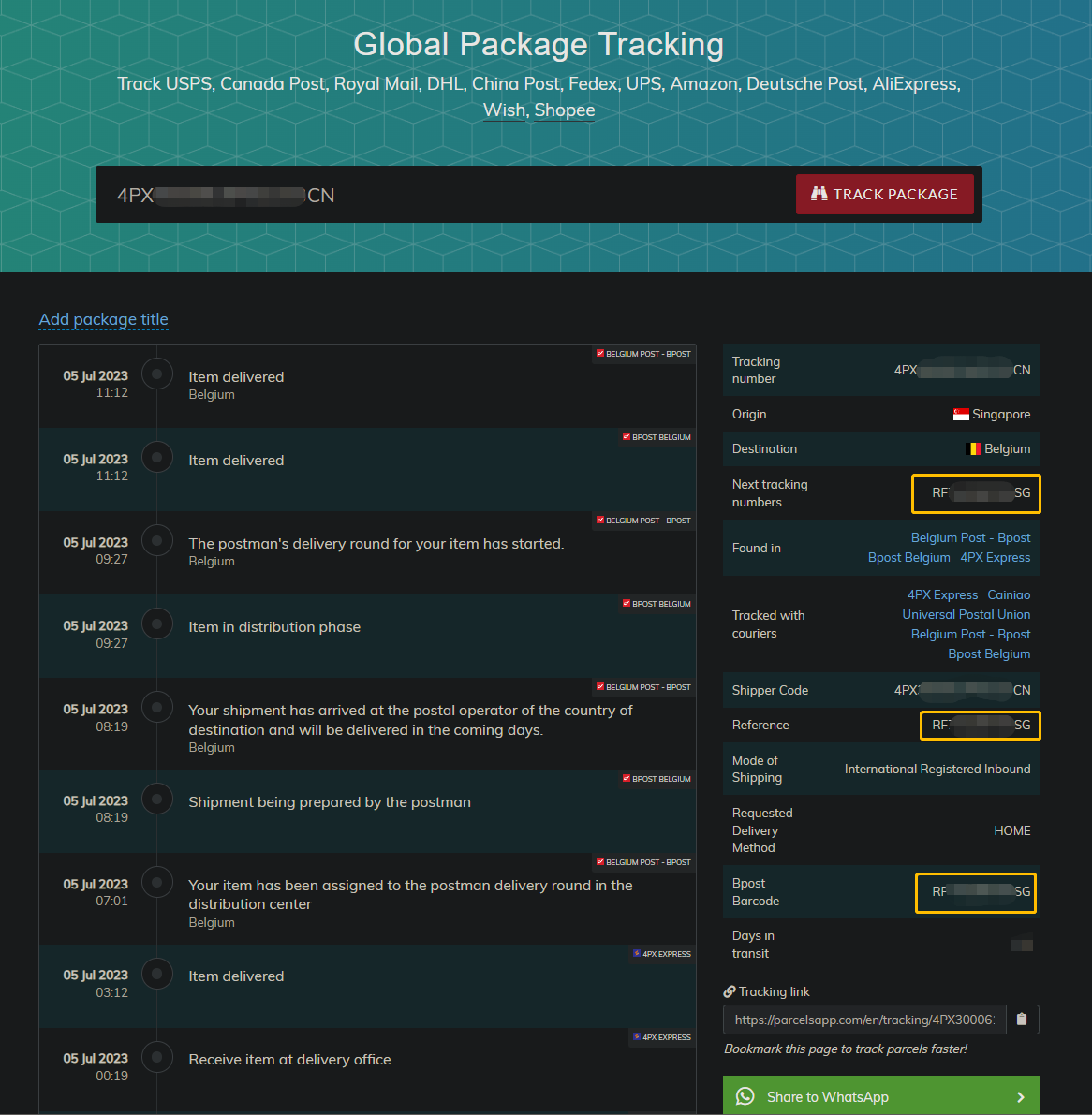 3. A direct portal to the local post website of your parcel's status can also be found under the same page of results.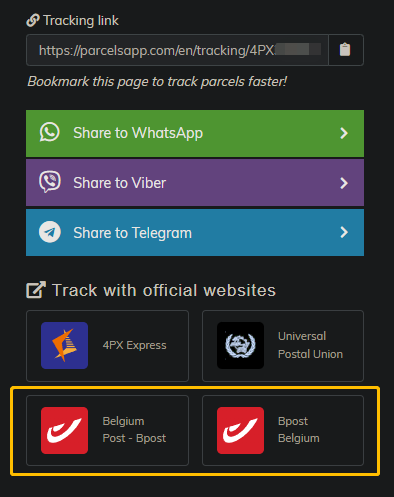 Note that there usually will be time limit as well to pay for import fees or tax.
Same to parcels staying at post office or packet station. A time limit too.
Please hurry to finish all procedures or it can get disposed.